The Nissan Guide to Tires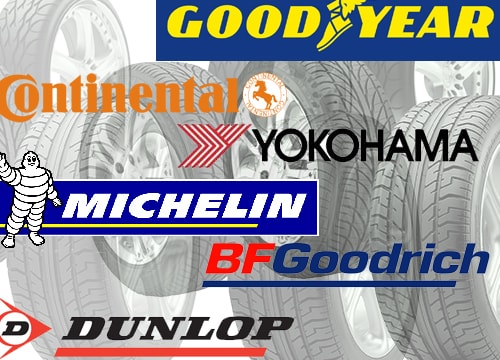 The following types of tires are Original Equipment on Nissan vehicles:
ALL-SEASON TIRES

These tires provide a balance of a smooth, comfortable and quiet ride with traction in wet conditions and long tread life. They carry speed ratings* of S or T and have a sidewall aspect of ratio** of 65 of greater.
ALL-SEASON HIGH PERFORMANCE TIRES

These tires deliver excellent wet traction without sacrificing the handling grip and cornering capablities. They will typically carry speed ratings of H or V and have a sidewall aspect ratio of 65 or less.
HIGH PERFORMANCE TIRES

These tires offer the highest degree of handling grip and cornering ability compared to standard passenger car tires. They carry speed ratings of H, V, Z, or W and have a sidewall aspect ratio of 65 or less. Some of these tires may also be referred to as Ultra High Performance.
Light Truck Tires

These tires provide comfort, handling, traction, load carrying capacity and stability for Sport Utility Vehicles and Light Trucks.
Winter Tires

Winter tires are not Original Equipment tires, but are recommended for winter driving, as they deliver improved traction in snowy and icy conditions. They are usually constructed of special rubber compounds which remain pliable to provide grip in cold temperatures.
WHY NISSAN ORIGINAL EQUIPMENT TIRES?

Tires are an important component of your Nissan driving experience. They provide four points of contact between your vehicle and the road. Tires affect acceleration, braking, cornering, load-carrying capacity, and overall handling and performance.
Nissan engineers select Original Equipment tires that meet Nissan's stringent specifications of each car or truck. Selection is based on comprehensive testing that covers the following:
-TRACTION
-STABILITY
-COMFORT
-ROAD NOISE
-TREAD LIFE
-LOAD
-FUEL ECONOMY
The Nissan vehicle specifications and the results of tire testing help determine which sizes, brands and types of tires will be approved for Original Equipment use.
Replacing the tires on your Nissan with those that meet the Original Equipment specifications will help maximize your vehicle's handling, cofort and saftey.
Your Nissan Dealer Carries Original Equipment Tires and other Major Brands Including:
*The Speed Rating denotes the maximum speed at which a tire is designed to be driven on for extended periods of time under test conditions. The letter ratings and corresponding speed ratings according to the European Tyre and Rim Technical Organization (ETRTO) are as follows:
Q
(99 mph) S(112 mph)
T
(118 mph)
H
(130 mph)
V
(149 mph)
W
(168 mph)
Y
(186 mph)
Z
(>149 mph)
**The Aspect Ratio is the ratio of the tire's height (measured from the inner rim to the outside edge) to its width (sidewall to sidewall) Higher aspect ratios mean a bigger sidewall. Lower numbers generally indicate lower profile high performance tires.

For more information, or to find out which tires are best for your vehicle and driving habits, please see your Nissan Service Consultant!